Cooperative Work with Invisible Worlds – Kurt Leland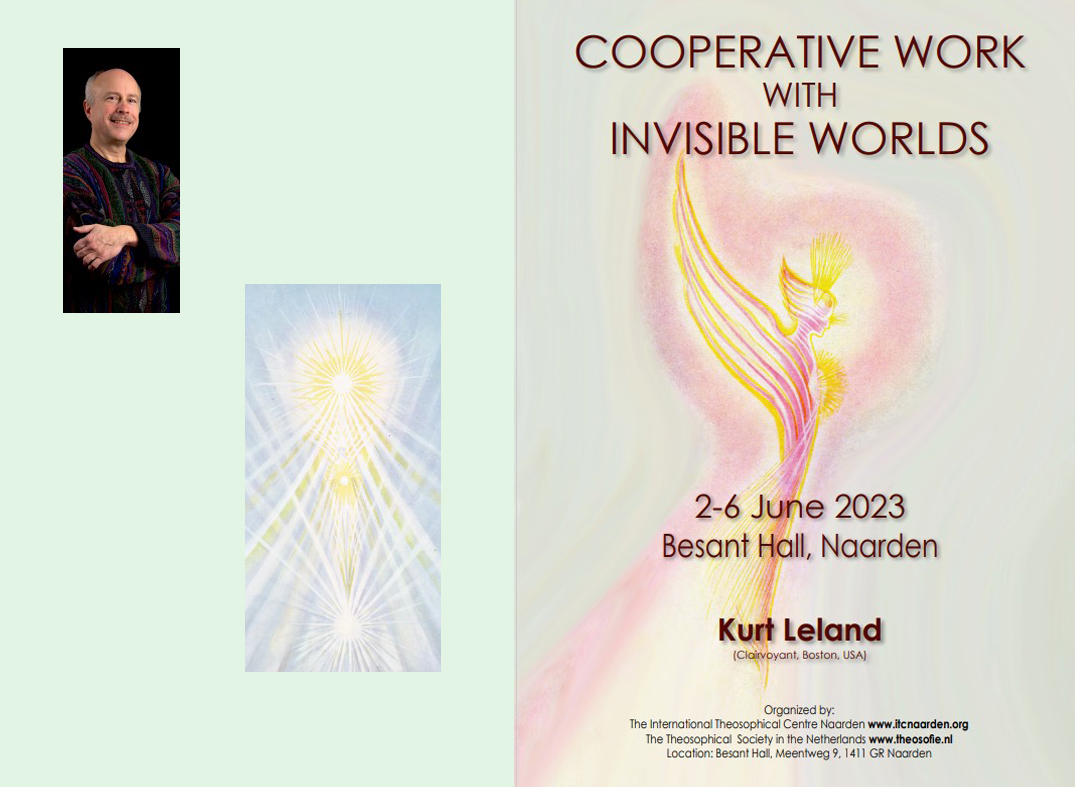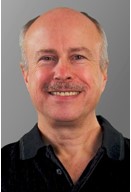 Based in Boston, USA, Kurt Leland is an international lecturer for the Theosophical Society (Adyar). A practicing clairvoyant for more than forty years, he specializes in the so-called third object of the Theosophical Society: the investigation of unknown laws of nature and the powers
latent in humanity.
He has edited an anthology entitled Invisible Worlds: Annie Besant on Psychic and Spiritual Development and published books on out-of-body experiences (Otherwhere: A Field Guide for Astral Travelers), near-death experiences (The Unanswered Question: Death, Near-Death, and the Afterlife), and our latent powers (The Multidimensional Human: Practices for Psychic Development and Astral Projection).

During this immersive workshop we will learn about invisible planes and beings, clairvoyance and the inner senses, and the spiritual paths of mystics, empaths, and seers. We will examine how best to work with invisible humans (teachers, afterlife workers, and the dead) and invisible nonhumans (nature spirits, fairies, devas, and angels).
And we will develop guidelines and spiritual practices to support safety and self-care in cooperative work with such beings for the greater good of all, human and nonhuman, visible and invisible.
In the afternoons, we will experience angel work more directly through observing ceremonies involving young people (Round Table), healing (Liberal Catholic Church), and world peace (Link Officers). In the evenings, we will look for "deva hotspots" in our surroundings and learn how to create a safe and supportive community for sharing our personal spiritual experiences with others. Cooperative work with angels has been a tradition at the International Theosophical Centre since its founding in 1925.
For more info you can download the brochure here:  Cooperative Work with Invisible Worlds – Kurt Leland 
Programme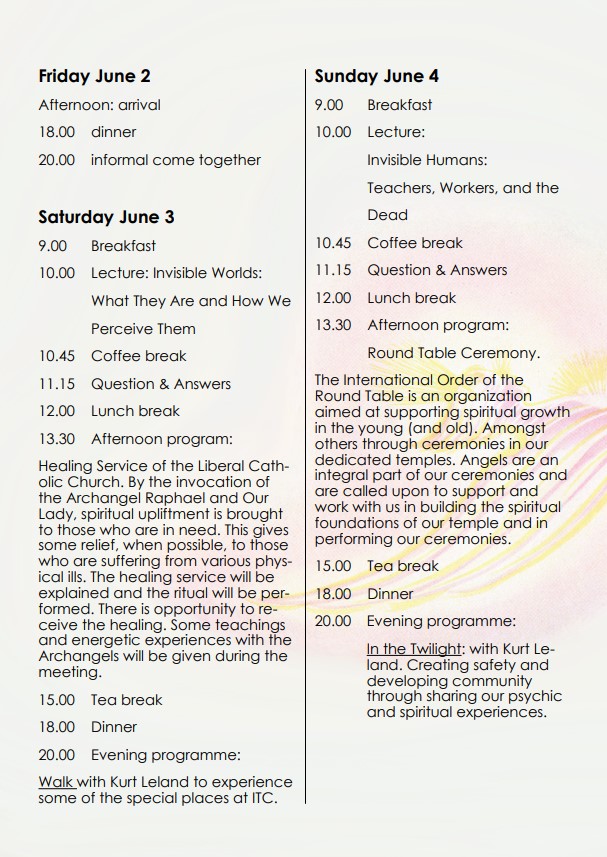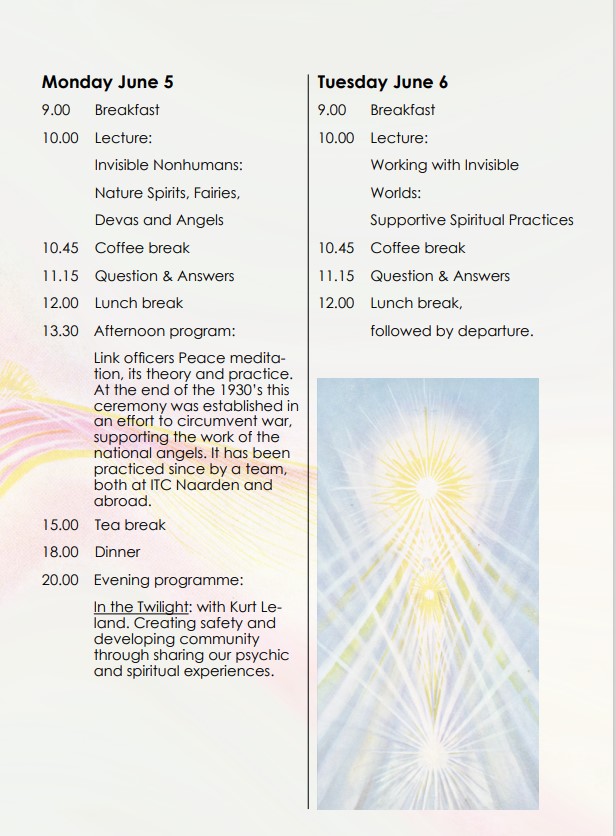 Registration and Payment
You can register directly by using our online registration form. It is advisable that you decide on your lodging preferences first (see pricetable).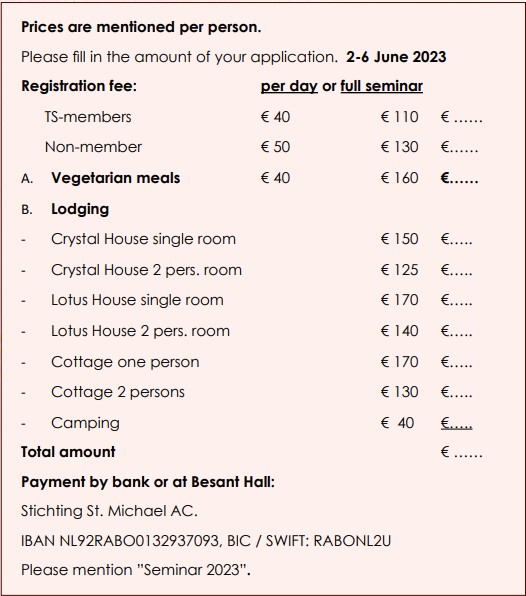 For payment: calculate your total costs using the pricetable. Then the total amount can be transferred, as indicated.
For low income participants, reduction of the fees is possible.  For any questions email to: activities@itc-naarden.org or call: +31 35 5417118.
The number of places is limited. We therefore use the following registration procedure:
Reservation will only be made final after payment of the fee.

Your reservation will then be confirmed.

Cancellation before June 1st results in refund minus € 50.
For day visitors and in case you intend to sleep at home, you need to register as well. Registration fee includes beverages and soup during lunch. Bring your own sandwiches! Last minute joining meals is not possible.