Concert: Op de Jakobsladder door Noortje Braat en Wiek Hijmans
August 28, 2021 @ 3:30 pm

-

4:30 pm

CEST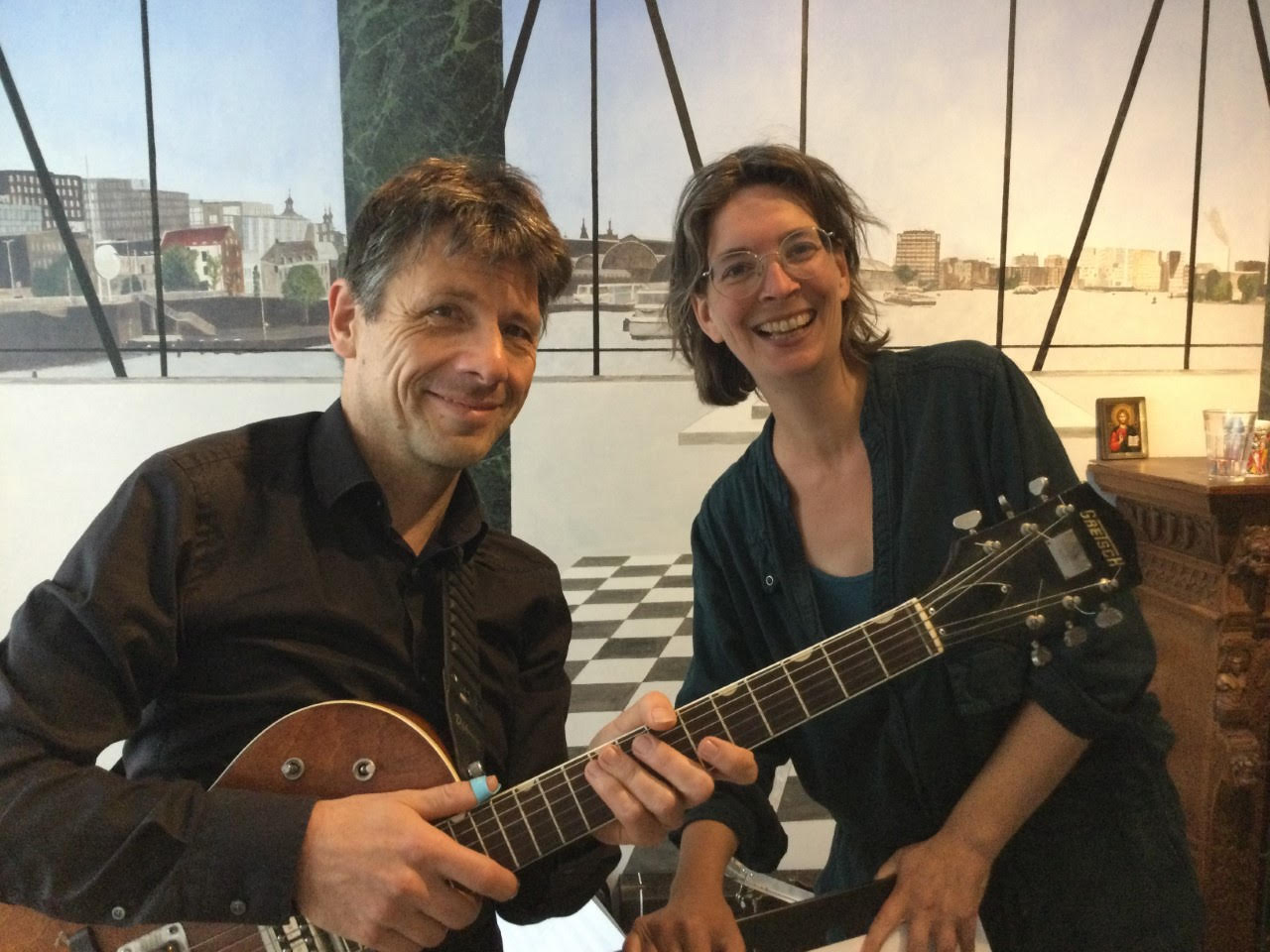 In dit intieme concert nemen Noortje Braat (zang/viool) en Wiek Hijmans (elektrische gitaar) je mee de muziek en de stilte in. Met o.a. Schubert, Ravel en eigen werk. In dit programma bundelen Noortje Braat en Wiek Hijmans hun krachten en brede muzikale achtergrond om samen met het publiek een moment van bezinning te creëren. Met een eigen, kernachtige benadering van muziek uit verschillende stijlperiodes én eigen composities verklanken zij een ode aan het mysterie van het leven.
Over Wiek
Wiek Hijmans (1967) speelt sinds zijn elfde jaar elektrische gitaar. Zijn interesse in zowel klassieke als populaire muziek heeft hem altijd gemotiveerd om zich te wijden aan het integreren van zijn instrument in de klassieke muziektraditie. Hij was de eerste elektrische gitarist aan de klassieke afdeling van de Manhattan School of Music, waar hij voor zijn werk de Andrés Segovia Award ontving. Hij is als improvisator/uitvoerder actief in de internationale hedendaagse gecomponeerde/open score/improv/ jazz wereld. Hij werkt vaak met ASKO Schönberg, Ensemble MAZE, David Kweksilber en vele andere nieuwe muziek groepen. Hijmans speelde solorecitals in onder andere Canada, China, Denemarken, Duitsland, Indonesië, Italië, Polen, Zwitserland en uitgebreid in de Verenigde Staten en Rusland. Hij componeerde vele stukken, vaak voor eigen ensembles en theater. Onlangs componeerde Hijmans 150 stukken voor elektrisch gitaar solo, als reactie op de 150 teksten uit het Boek der Psalmen, getiteld Psalms Electrified.
Over Noortje
Noortje Braat (1980) is actief als musicus en theatermaker. Ze studeerde compositie aan de HKU, volgde een opleiding tot uitvoerend theatermaker aan de Amsterdamse Theateracademie en behaalde haar Bachelor in de Neerlandistiek. Ze schrijft teksten voor muziek(theater) en ontwikkelde verschillende muziekvoorstellingen samen met componist Egon Kracht. In 2012 componeerde ze de Maria Magdalena Passie. Ook uitvoerend begeeft ze zich graag op het snijvlak van (nieuwe) muziek en theater. Ze was recent een van de (solo)zangers in de muziekperformance Koerikoeloem van componiste Miranda Driessen, op tekst van Tjitske Jansen. Als zangeres en/of violiste droeg ze verder onder meer bij aan voorstellingen van Egon Kracht & the Troupe, Peter Zegveld, Holland Opera, ASKO Kamerkoor en het Insomnio Ensemble.
---
Zaterdag 28 augustus 15:30 uur
In het bos van het Internationaal Theosofisch Centrum te Naarden, mooi om te combineren met een wandeling over dit bijzondere landgoed.
Graag reserveren vóór 14 augustus door te mailen naar: parcivalium@gmail.com
Op de Jakobsladder is mede mogelijk gemaakt door het Fonds Podiumkunsten.